To change the Book Hierarchy go to Reference Data and then to the Books tab.
Add new books or change existing books and click Save.
When you have completed all your changes click the Rebuild Hierarchy button. This will trigger a background task which should complete within a few minutes. You can check the outcome by going to System Admin and then to Adhoc Tasks.
We recommend that you only do any significant changes when the system usage is low.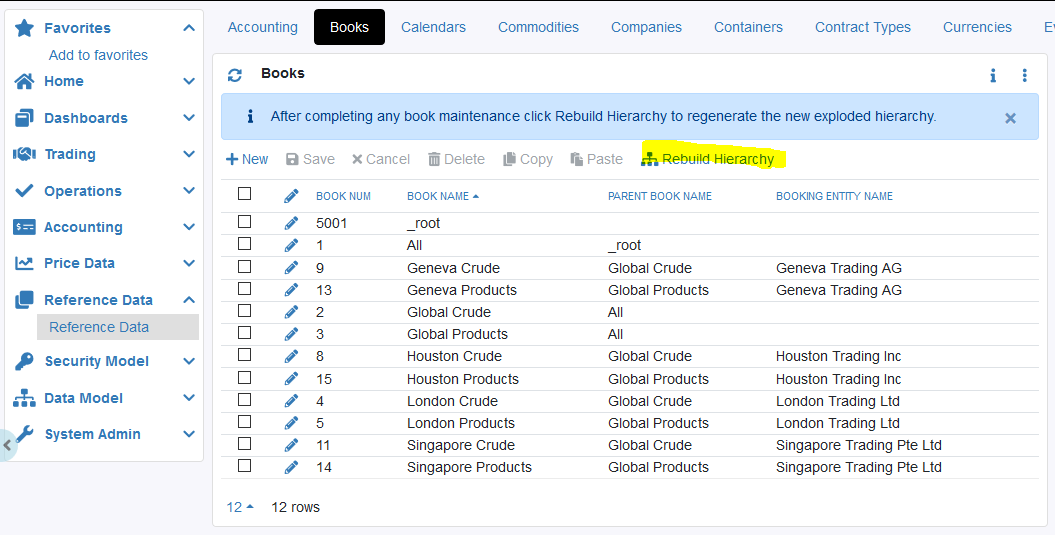 Change the Book hierarchy