To configure a new Price Series go to Prices Data / Prices and then to the Price Series tab.
Use an existing similar price series as a starting point and Copy and Paste to the new name.
Assign the appropriate Price Commodity, Market, Currency and Units and set the Price Type to Spot, Forward or Posted. Also set the frequency for price publication and the frequency for exposure breakdown.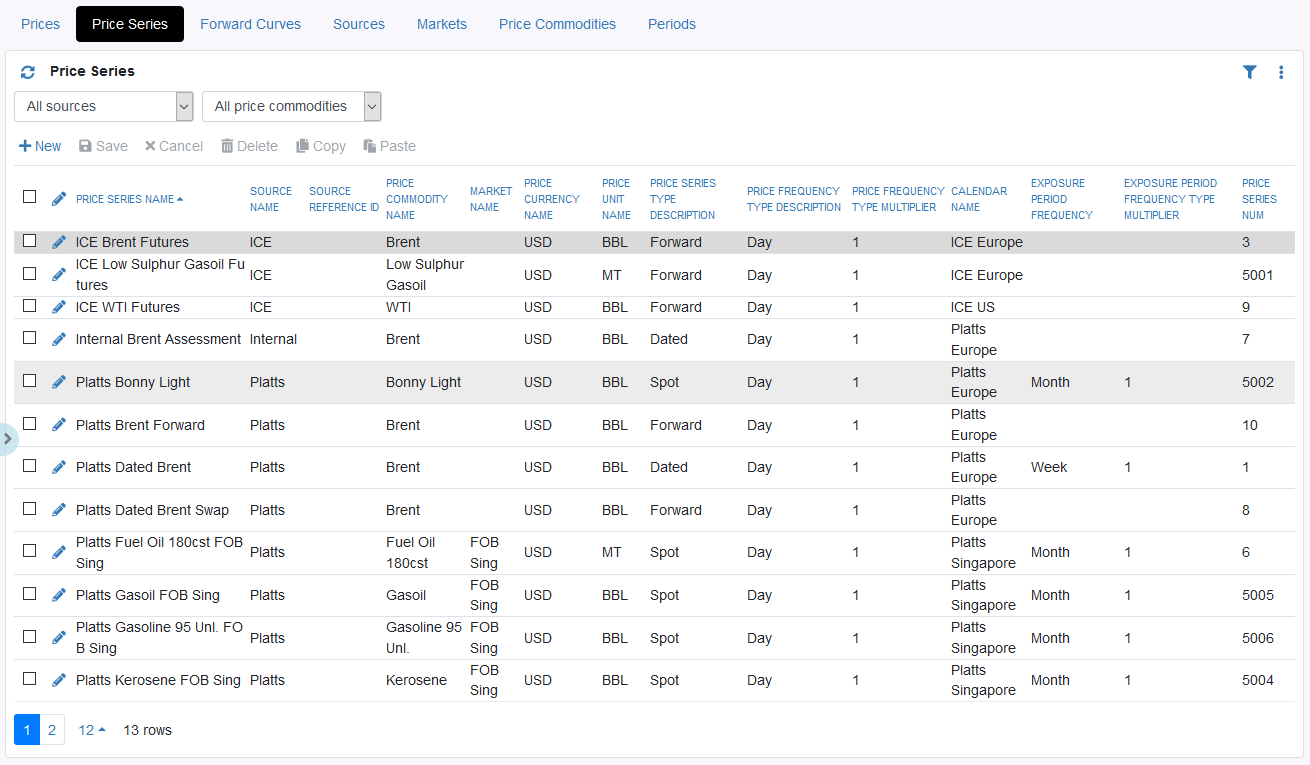 Each Price Series should have one or more Price Series Price Types. For example ICE Brent Futures should have a Settle Price Type and physical price series could have three Price Types for High, Low and Mid. Price Series Price Types are used for assigning to trade pricing.

For Forward type Price Series set up the relevant forward periods as below.